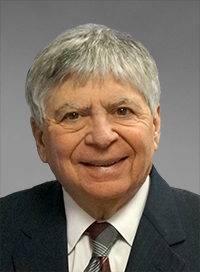 Dr. Jackie Berkowitz is a board certified orthodontist who maintains a private  orthodontic practice in Gahanna, Ohio, a suburb of Columbus. Dr. Berkowitz  specializes in providing orthodontic services to children and adults. He provides the  most advanced comprehensive child and adolescent therapy; including, pre-esthetic,  pre-implant, pre-restorative, and pre-surgical therapies. His practice goals include  obtaining outstanding functional and esthetic results while providing an exceptional on time patient treatment experience in coordination and cooperation with the family dentist  and other specialty practices as needed. Dr. Berkowitz has been involved with the  treatment of families from all over central Ohio and statewide. Many of his patients  include professors, athletes and their families from The Ohio State University. A well sought and respected lecturer, Dr. Berkowitz regularly addresses orthodontic,  dental, and dental specialty groups in the US and abroad on a variety of clinical and  practice management subjects. His clinical topics range from a general overview of  basic to advance diagnosis, treatment planning, and basic mechanotherapy, to more  specialized therapies in the treatment of complex skeletal and interdisciplinary  problems. Dr. Berkowitz provides continuing education programs on multiple topics and  has provided a significant number of continuing education programs over many years at  The Ohio State University. His practice is founded on "Evidence-based therapy." 
A respected and enthusiastic teacher with over 47 years of teaching expertise and  clinical experience, Dr. Berkowitz was a Clinical Associate Professor of Orthodontics at  The University of Kentucky, and The Ohio State University, and has taught, and  continues to teach, orthodontics at multiple universities, orthodontic and dental societies  and study clubs. In addition for many years he has been an Orthodontic faculty adjunct  Professor at The New York University College of Dentistry, International Dentistry  Program. 
Currently, Dr. Berkowitz is a Clinical Professor of Orthodontics at Case Western  Reserve University, School of Dental Medicine. 
Dr. Berkowitz earned his B.S. from The Ohio State University and his D.D.S. and M.S.  degrees and his Certificate in Orthodontics from Case Western Reserve University. He  is a Diplomate (re-certified) of the American Board of Orthodontics and is very active in  local and national orthodontic and dental associations.